Posted by Michelle on Oct 30, 2013 in Genealogy, Michelle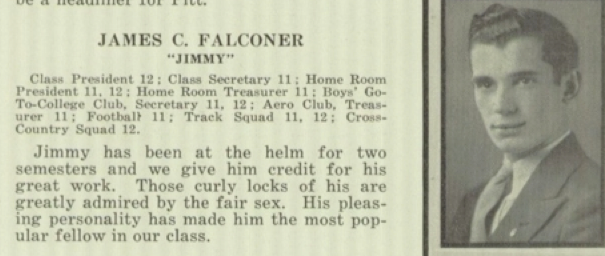 This is one of my favorite genealogy finds. My grandfather's senior yearbook photo and info.
I really need to be logging my work for more efficient research so I'm going to be posting it all under the Genealogy section on the right side. I'm not going to have it show up on the front page most of the time because there can be a fair amount of it. I'll post interesting things if I come across them but no one wants to read the logs of microfilm research I do Tuesday mornings.
Specific interests right now – Falconieri / Falconer (Italy & Pittsburgh) | Zuraweic (Poland and Pittsburgh | Pugh (Iowa & Ireland) | Donahue & O'Donoghue (Boston & County Clare specifically Doolin)