Posted by Michelle on Oct 21, 2008 in Jeff, More Family
Jeff's folks were selected to be on the stands right behind Barack Obama at a rally in Roanoke, VA on Oct. 17th. I collected some photos and videos of them.
Sharen is in light blue with a blue hat, John is in maroon shirt with a maroon hat.
Photos: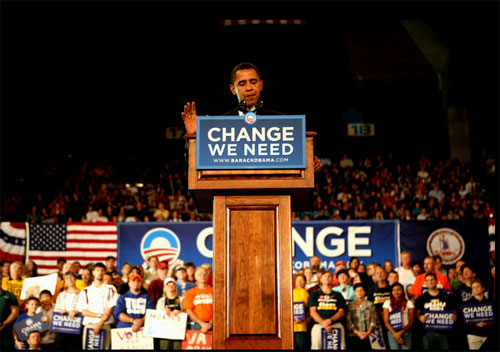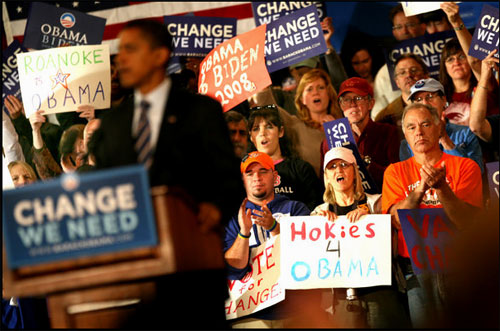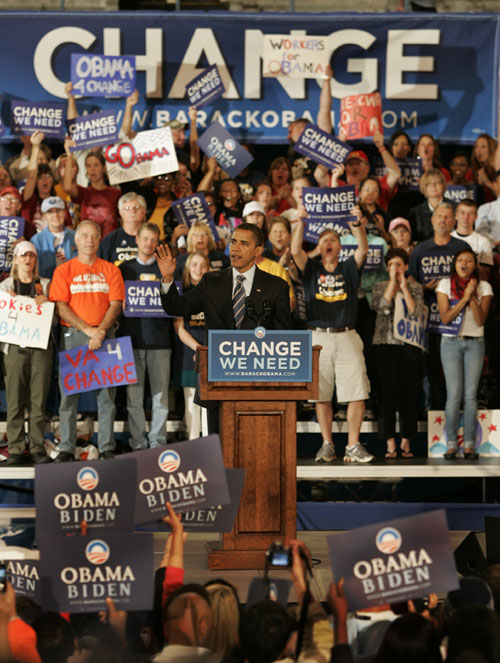 Video: