Posted by Michelle on Nov 19, 2007 in Hayley
Posted by Michelle on Nov 15, 2007 in Hayley, Humor, Michelle
Hayley is a ballgirl for a bunch of the UNC women's basketball home schedule this year – at their request! She's done two games so far already and coming home from one earlier this week, we drove by the kookiest thing on the street in Chapel Hill outside of our favorite restaurant … it was the Oscar Meyer Weinermobile.
See more photos from this set:
Regular view (easiest to find one in particular or print)
Slideshow view (easiest to see them all)
Posted by Michelle on Nov 11, 2007 in Hayley
Hayley tried out for an indoor regional soccer team with a bunch of her teammates.
Congratulations! Your future soccer star has been selected to participate with the First Touch Academy Indoor Team. The team will compete in the Indoor Regional Tournament in Owings Mills, MD on January, 2008.
I'm proud of her for trying out!
Posted by Michelle on Nov 11, 2007 in Hayley
Photos from Halloween night. I didn't take a ton of photos this year. Hayley went as Sharpay from HS Musical, but I had her put a shirt on underneath and wear practical shoes. Yeah yeah yeah, I'm a downer like that but it never really matters because she is just cute as a button all the time.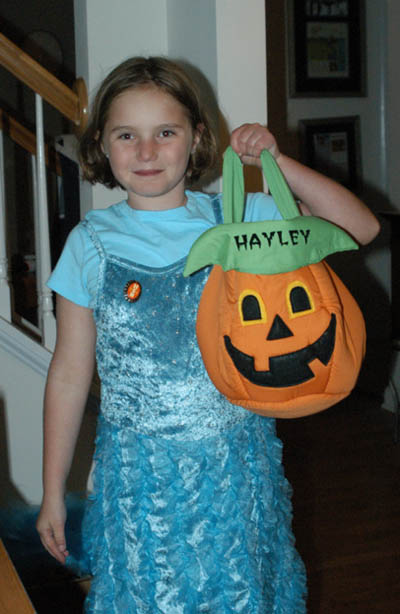 See more photos from this set:
Regular view (easiest to find one in particular or print)
Slideshow view (easiest to see them all)