Posted by Michelle on Oct 16, 2007 in Hayley, Jeff, Michelle
We are back from Myrtle Beach where Hayley's team finished 2nd in the U10 group tournament, going 3-1! They even got cute trophies for second. Hayley played well and had a nice goal on Sunday afternoon.
We were right next to all the fun stuff so we went to the Hard Rock Cafe and MagiQuest, the kids played in the pool and had an ice cream sundae party. The funniest was excited they all were to be in a hotel WITH each other nearby. Four hours from home and we even ran into someone from our neighborhood playing for another team there.
After watching coach after coach SCREAM at their teams, we know for sure how lucky Hales is to be playing for Coach Dan.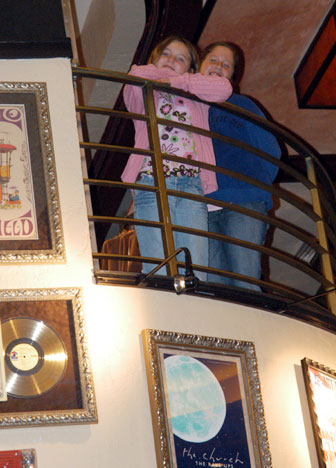 Upstairs with teammate at Hard Rock Cafe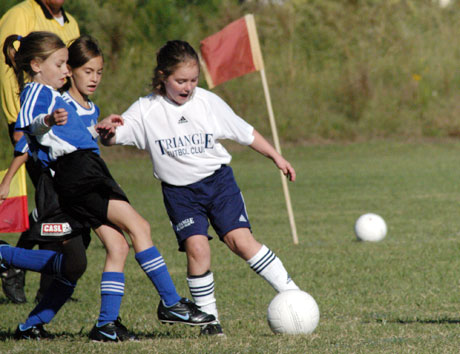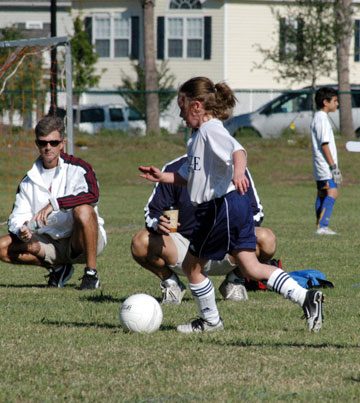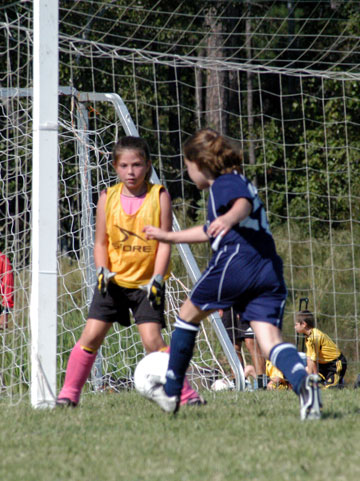 Oh so close to a goal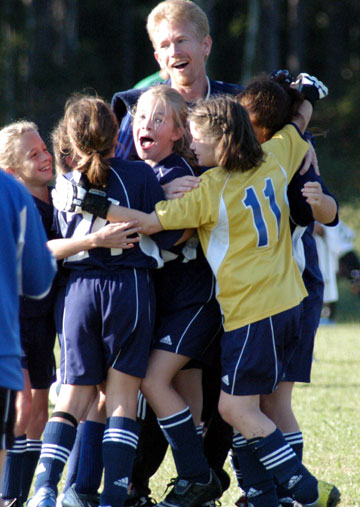 Win in sudden death penalty kicks (after regular pks)