Posted by Michelle on Jan 23, 2004 in Jeff, Michelle
As most of you know, Jeff & I are obsessive college sports fans. We love to collect UNC (me) and VT (Jeff) stuff – the pile got to be extensive enough where we devoted an entire room to it.
I'd say it is about 60% UNC stuff, 40% VT stuff. And since I took the photos, I'm highlighting some of my favorite UNC stuff.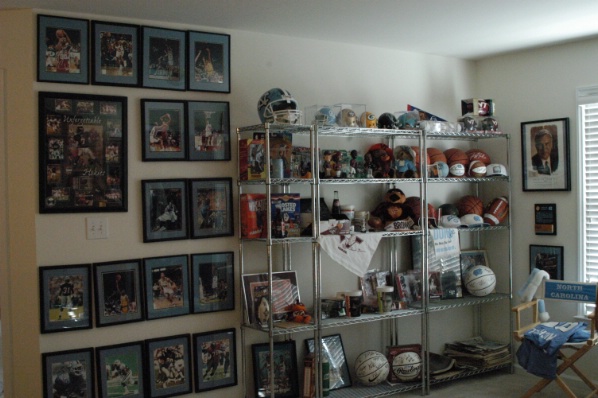 Left side view: big wall of autographed photos and some of the stuff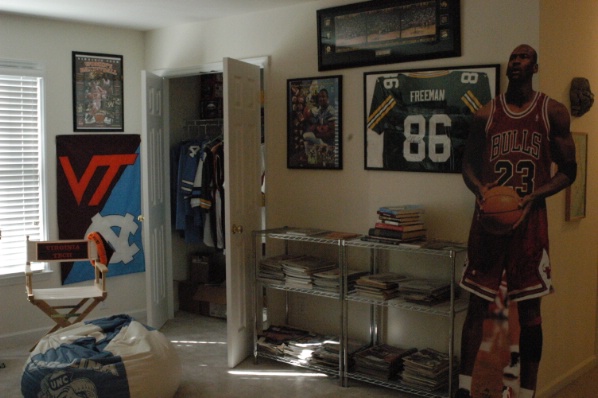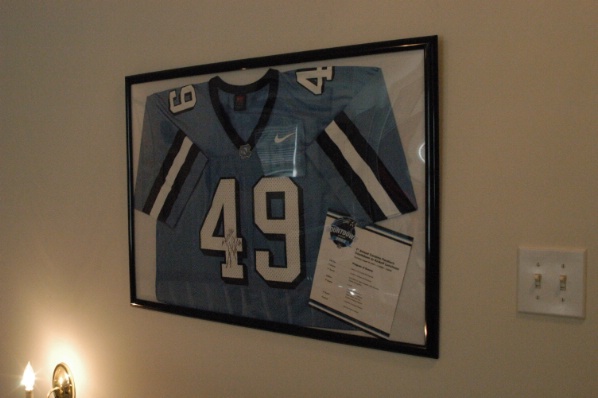 To Michelle, Julius Peppers plus the invitation to the luncheon where he signed it for me.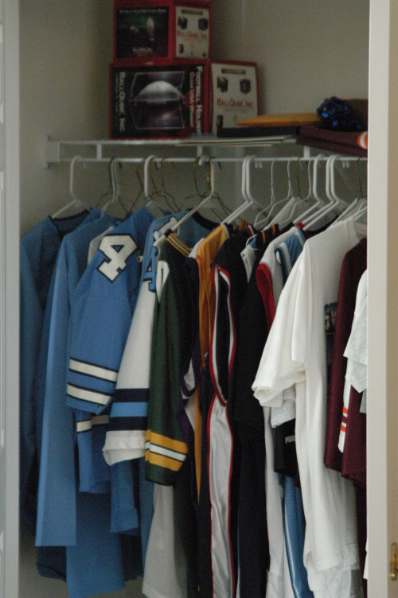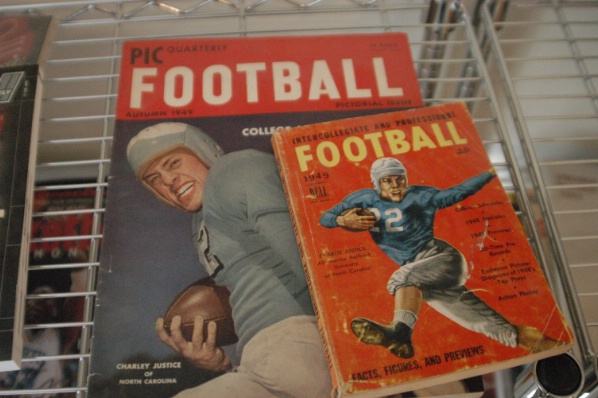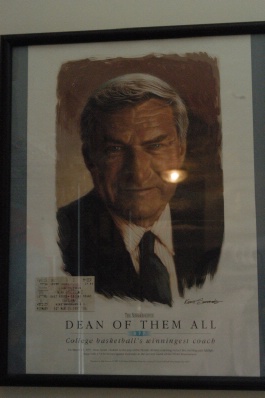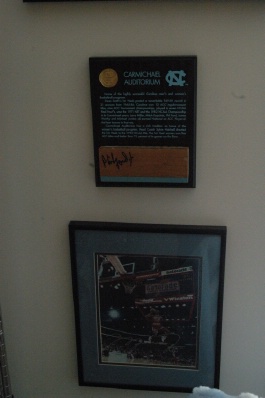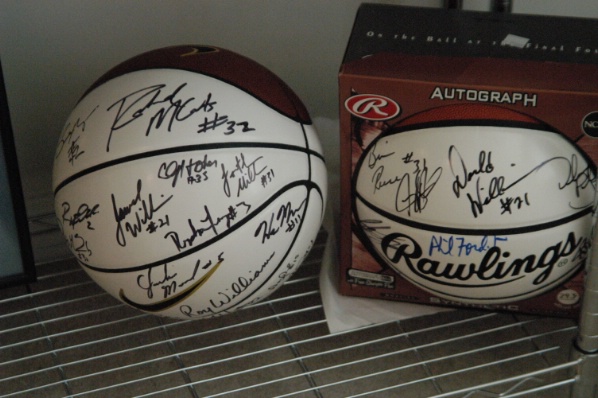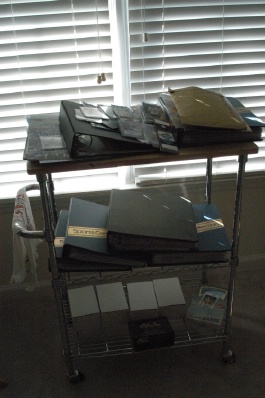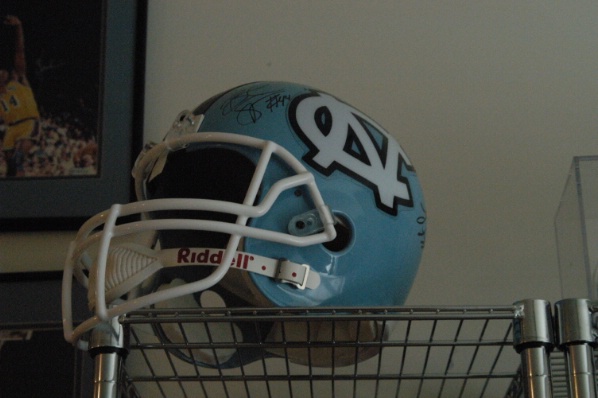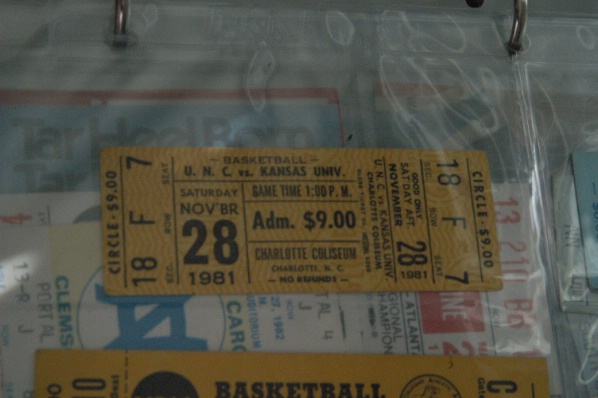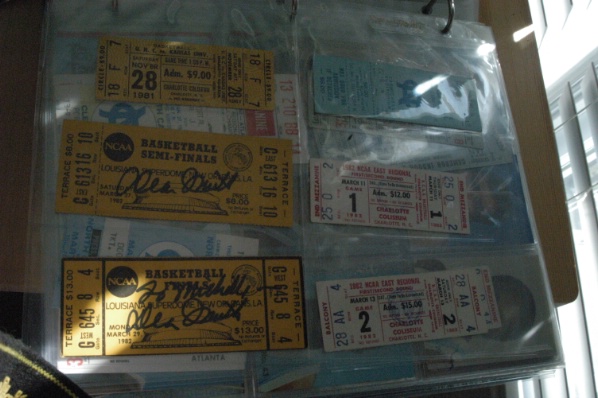 On the right, mint condition unused from MJ's first game in a UNC jersey - the Blue/White game. Below it, tickets from the eastern regionals where UNC won to advance to the FF.